Pitching and Presenting with Kids
Mixing Babies And Business™ Events 🚼📊
RSVP to this online workshop to learn about my experiences bringing my kids into business settings as a presenter, attendee and event organizer.
Network with other parents interested in discussing entrepreneurship, flexible and remote work with kids!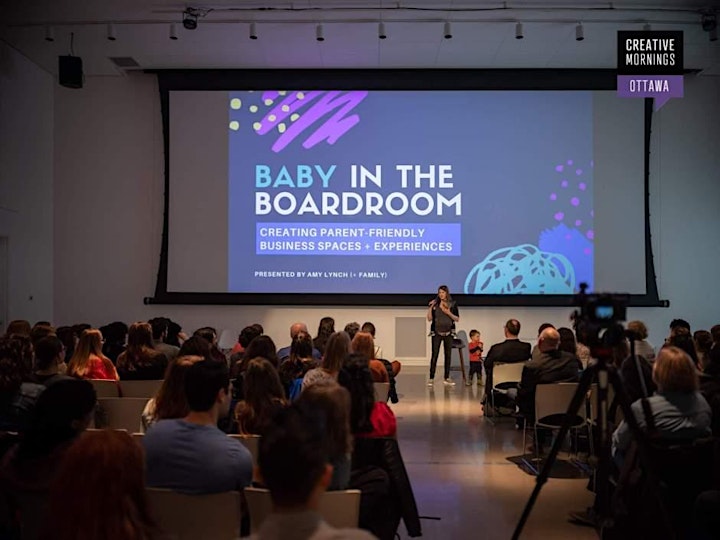 MINI WORKSHOP AGENDA:
1:50 p.m. – Diaper changes, gather snacks and your kids
1:59 p.m. – Login online
2:00 p.m. – Host welcome from Amy (and my 6-month-old baby)
2:03 p.m. – Live online workshop: Pitching and presenting with kids
2:35 p.m. – Time for audience Q&A
2:45 p.m. – Stay on for more networking or jump off for snack + naptime
WHAT WILL YOU GET OUT OF IT?
• Learn how I prepare for events as a parent in person and online
• Show up (with your kids)in business settings
• Become an accidental activist and advocate for changes in the workplace and corporate settings
• Prepare for pitching, presenting and/or hosting events alongside your kids (as babies and pre-school age toddlers)
• Mindset affirmations, practices and rituals to build confidence, resilience and keep calm during unpredictable circumstances
• A mini guide [PDF] to help you navigate the corporate jungle with kids